How does ThermaCote protect your trailer, reduce high temperatures and save fuel consumption?
Ware inside trailers could be damaged if high temperatures outside.
Many trailers are uninsulated, making them prone to drastic temperature changes and weather damage. Both the ware and the container itself can be damaged.
In refrigerated truck trailers, fuel consumption increases to keep interior temperature low if ambient temperature rises. Finally, condensation and corrosion problems may appear.
If you are looking to protect your ware and containers of your trailer, while simultaneously saving up to 30% of fuel, you should consider applying ThermaCote on your container.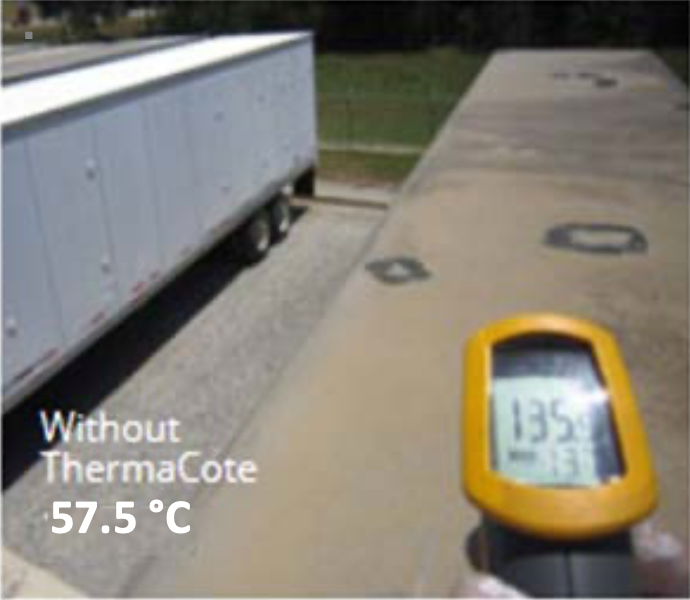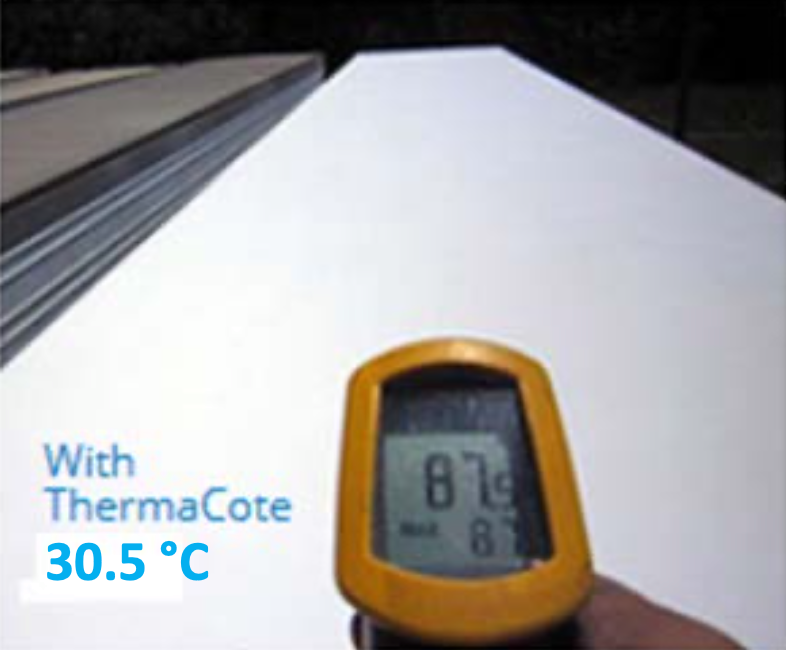 ThermaCote is a thermal insulation coating.
ThermaCote is a high performance thermal barrier, which incorporates ceramic technology to prevent the transfer of heat (or cold).
The use of ThermaCote, a thermal insulator, allows a reduction in the economic cost of the fuel used in your refrigerated truck container by lowering the use of cooling systems. Too ThermaCote directly contributes to a reduction of interior temperature by offering superior thermal insulation, protecting your ware and container from high temperatures outside.
Additionally, ThermaCote protects from condensation and corrosion on your container due to its thermal insulation performance, reflectivity, airtightness, and high vapour permeability. Thanks to ThermaCote your container and ware will remain drier and healthier.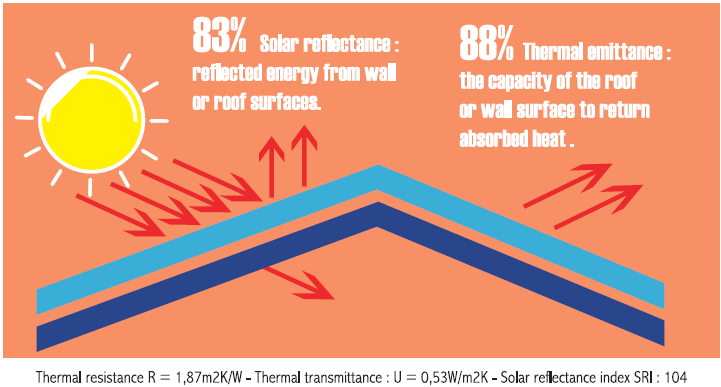 More advantages of ThermaCote :